Shop Happyish Brand, locally.
Happyish Brand is based out of my home in Metro Detroit, Michigan so I do not have a physical location at this time. However, HB is available at some local events and stores. Below will be my pop-up schedule and addresses to any stores that I am currently set-up in.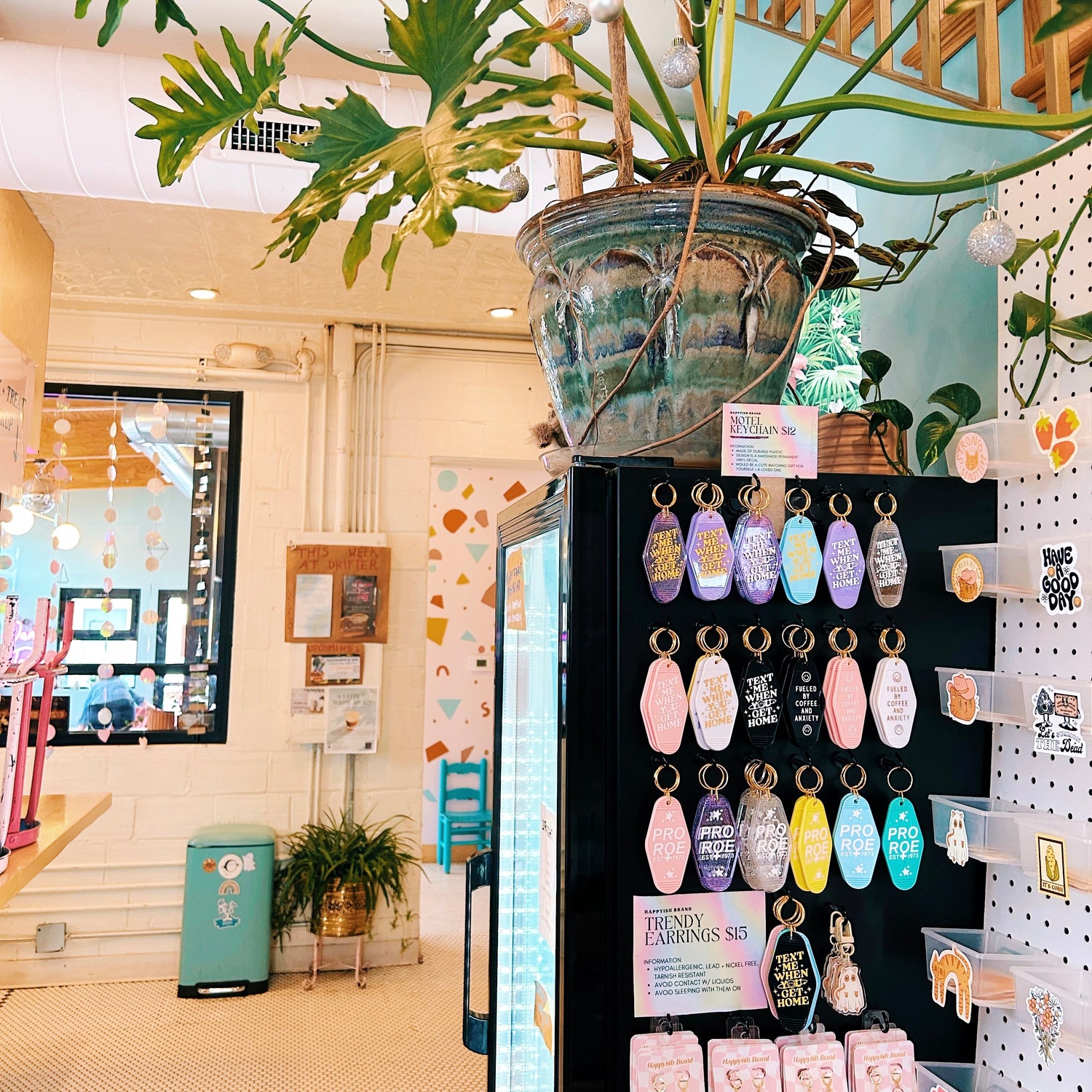 Drifter Coffee
770 Woodward Heights, Ferndale, MI 48220
A wide variety of Happyish Brand stickers, keychains, bookmarks, and scrunchies are available here. Drifter is a cozy coffee shop with a great community feel.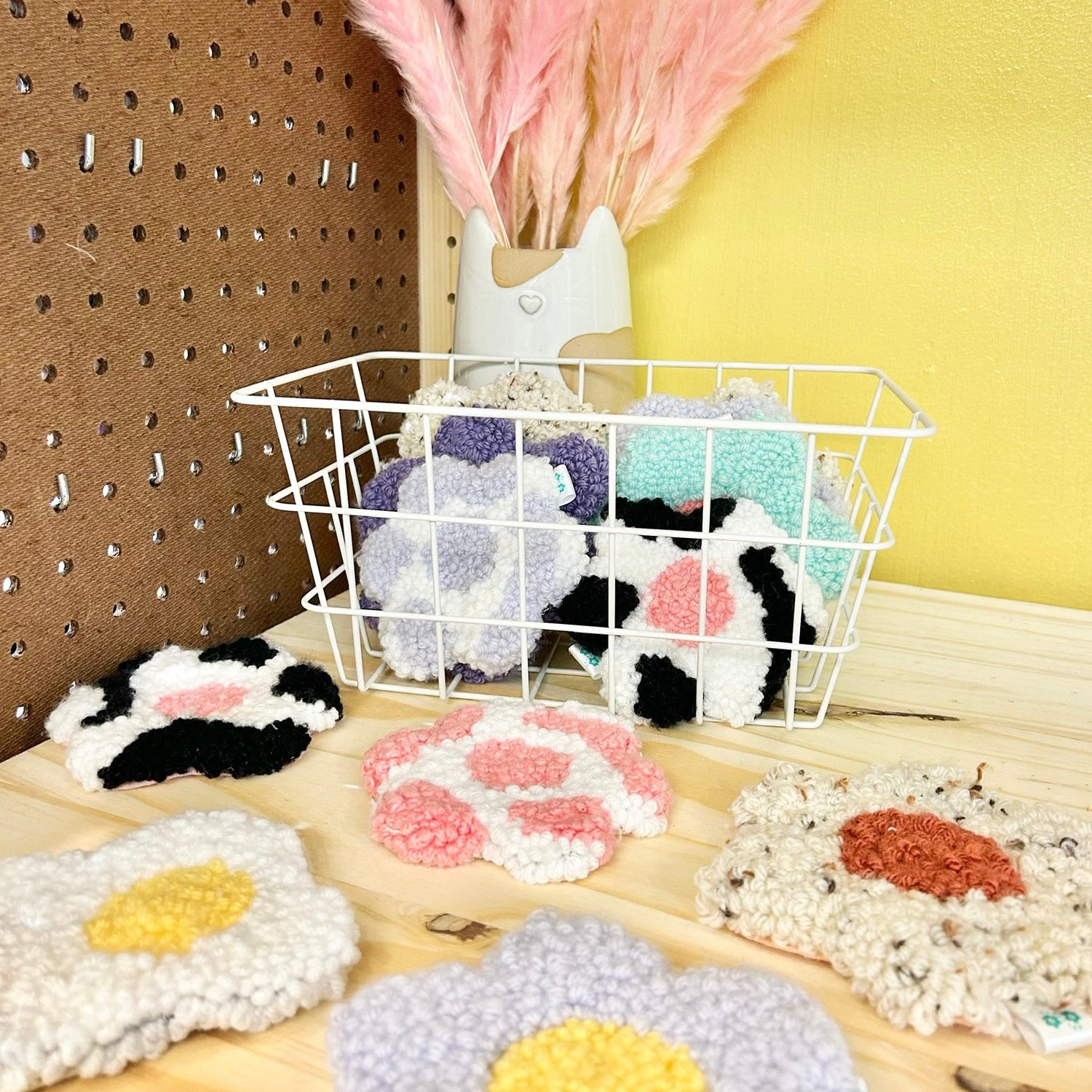 Yellow Door Art Market
3141 Twelve Mile Rd, Berkley, MI 48072
Yellow Door is an Art Market full of work made by michigan-based artists. Happyish Brand products here include: scrunchies, stickers, bookmarks, art prints, handmade jewelry, carpet coasters, and more!
Upcoming Pop-Up and Event Schedule